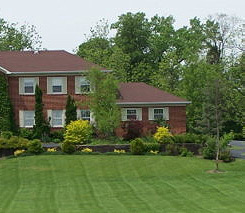 Testimonials
Everyone at Custom Lawns are always so nice and friendly.
Lois G.

Whenever I have a question about anything about my yard, Custom Lawns always know the answer.
Sam H.

What can I say, Wow! My lawn always looks great.
Malcom Y.

It is so nice to actually talk to someone about my lawn, instead leaving a message with some national company and then sometimes they get back to me.
James M.

My yard went from good to great, from one season to the next.
John B.

Those guys at Custom Lawns actually treat your lawn like their own.
Fred M.